The brand "Polskie Młyny"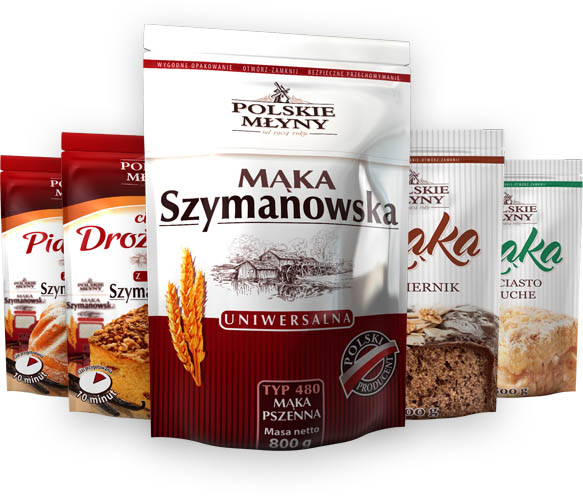 benefits from experience of 100-years-old tradition. The oldest mill, placed in Nakło, began its work in 1904. Our first cereal products were very popular in Kuyavia (a historical region in north-central Poland). The same experience is seen in the mills placed in Szymanów and Kluczbork – thanks to them products offered under the brand name of Polskie Młyny and Szymanów won the hearts of Poles.
The company Polskie Młyny S.A. is Polish biggest flour manufacturer, and our product – Mąka Szymanowska (Szymanowska Flour) is most frequenly chosen packaged flour in Poland. Respect for bread, strongly rooted in Polish tradition is our greatest commitment and source of inspiration. According to this we treat flour and all flour products with special care. Taking care of quality and taste of our products constitutes the foundation of our activity. We want tradition and our long experience to be visible in all our products.